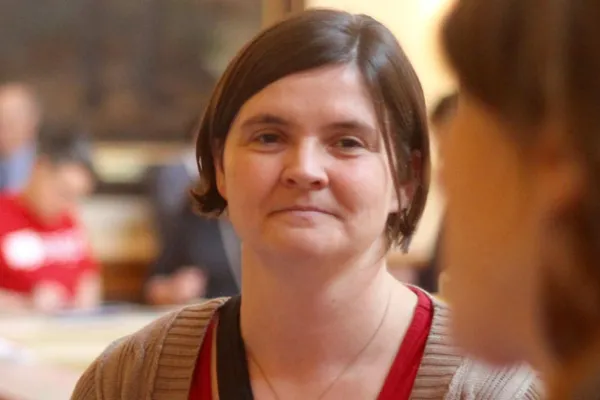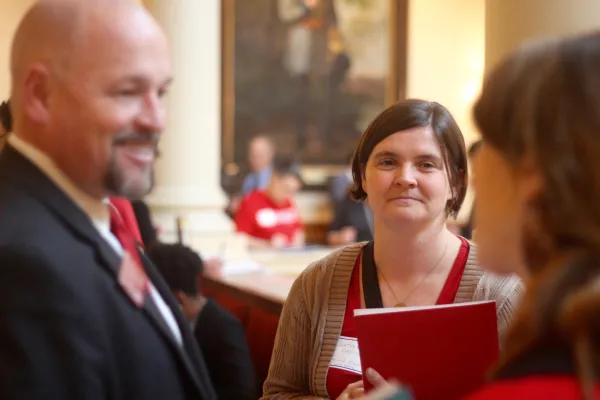 In states where public employees lack a framework for collective bargaining, constitutional Freedom of Speech and Freedom of Association protections give you the right to join a labor union, and organize collectively to seek improvement of the terms and conditions of your employment.
To have these protections, speech or expression generally must be regarding a public concern and be made as a private citizen.
What does this mean for organizing?
United Campus Workers speak broadly about the public impact of campus issues. Campus worker concerns ARE issues of public concern. When institutions are chronically underfunded, the people that do the work are underpaid or treated unfairly, our students and communities suffer.

United Campus Workers raise issues in public settings. Fortunately, our public institutions are open to the public and host many public meetings. We also raise our voices publicly in our neighborhoods, cities, counties, and in the halls of state legislatures.  

United Campus Workers organize on personal time, after work or on lunch breaks.
Political activities such as picketing, rallies, and leafleting on your lunch break or after work are forms of expression and free association, and are expressly protected.
Generally speaking, campus workers have the right to talk about the union at work. If you can talk about sports games or sell girl scout cookies at work, you can invite your coworkers to join the union.