Featured
Wednesday 11/14: Academic Freedom in Mississippi Discussion with Brian Leiter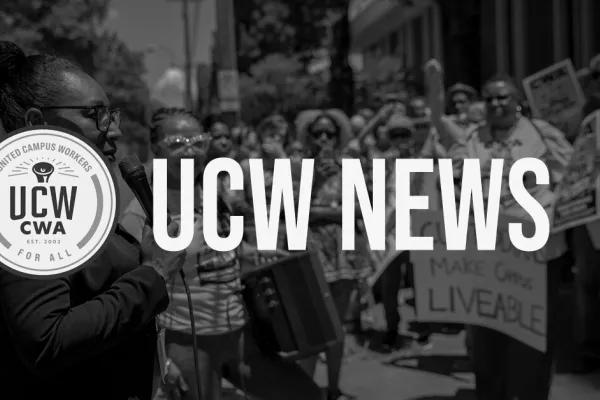 News
This Wednesday, Nov. 16, 4:30-5:30 central time, join United Campus Workers of Mississippi and the American Association of University Professors for a discussion with Brian Leiter, who will be talking with us about the importance of academic freedom and tenure.
UCW-VA Launches a New Podcast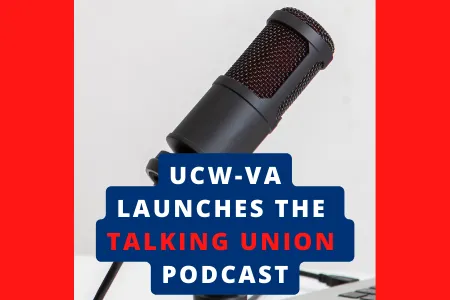 News
Members of Virginia United Campus Workers are reaching out to their fellow workers in fantastically new ways! Their new podcast Talking Union aims to restructure workers' expectations of the workspace and discuss the value of wall-to-wall organizing.
Georgia Members Celebrate Removal of Special Institution Fee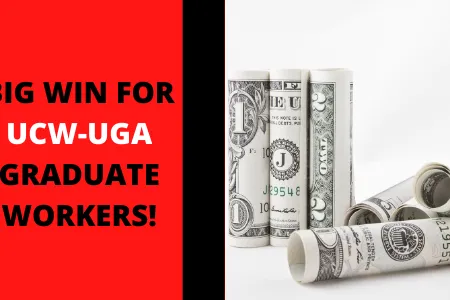 News
Graduate workers at University System of Georgia (USG) schools will no longer have to pay an additional fee to work and study. This achievement comes after years of UCWGA members pressuring the USG to remove the Special Institution Fee (SIF). 
Recent
UCW-SC's First Lobby Day a Success
NANCY PELOSI'S SURPRISE FLIP ON STUDENT DEBT CANCELLATION CAME AFTER URGING FROM BILLIONAIRE POWER COUPLE
Facebook Disables NYU Research Accounts
Open Letter for a Just Kentucky Higher Education System During and Beyond COVID-19
UCW TN DEMANDS FAIRNESS AND EQUITY DURING COVID-19 PANDEMIC
UCWGA Calls for Increased Equity and Solidarity in USG COVID-19 Response