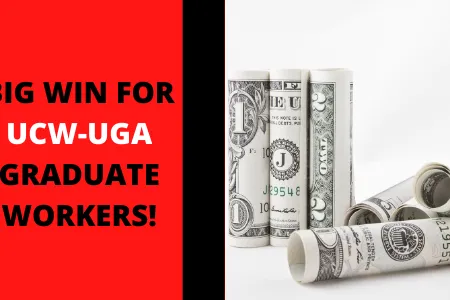 Graduate workers at University System of Georgia (USG) schools will no longer have to pay an additional fee to work and study. This achievement comes after years of UCWGA members pressuring the USG to remove the Special Institution Fee (SIF). 
The SIF was created in 2009 as an austerity measure to bolster the school against the 2008 recession. However, administrators continued to charge up to $450 to student's accounts long after the universities recovered finacially. Even during the pandemic, USG schools raked in historically high revenue.
Amazing work UCWGA! Your win is an inspiring model of what workers can achieve with unity and perserverance.